As a kid, my brother and I would always watch the "Living Scriptures" videos. I'm a visual person so these videos help me out alot when I read my scriptures!
This one is/was one of my favorites. How do you feel as you watch this video? Do you feel a burning sensation inside your body, have tears of sadness and joy? I know that the spirit will testify to you that Jesus is the Christ as you watch this video.
"...Those who have lived and died, those who now live and one day will die, and those yet to be born and yet to die had just been rescued." -Pres. Thomas S. Monson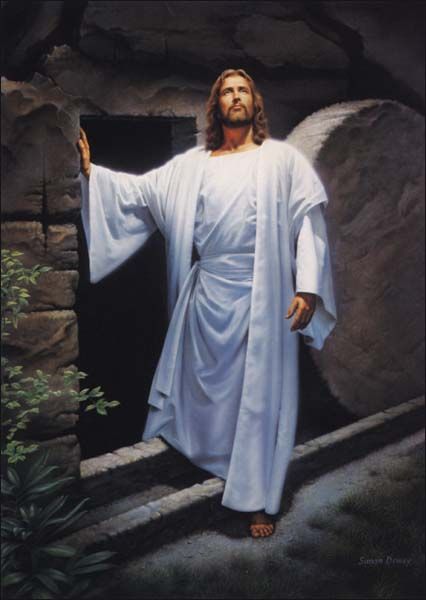 "He is risen! He is risen! He hath opened heaven's gate. We are free from sin's dark prison, Risen to a holier state. And a brighter Easter beam. On our longing eyes shall stream."
I was not in the crowd when He came, but I know He lives. That Jesus is the Christ. I have no doubt in my mind that He is Risen!
I know He will come again, and like the little boy in the video, I will be watching!
Remember who you are and what you stand for!