Why don't Latter-Day Saints place a cross on our churches or wear a cross to show that we are Christians? Is the cross important to our faith?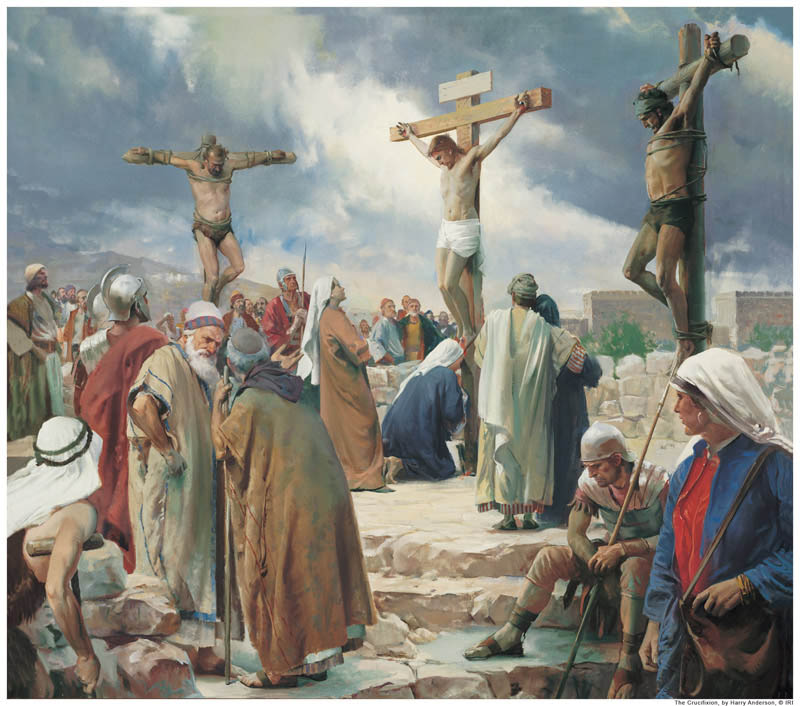 I have been asked this question a couple times, it is a very good question. Something that I have even asked before. I read a talk in the Ensign that really helped me understand the answer to this question a little bit better. The talk is "The meaning of the cross." by Elder Gregory A. Schwitzer. To the question Is the cross important to our faith? He says, "YES! The Redeemer's suffering on the cross is vitally important to us and is an inseparable part of the Atonement, through which He suffered and died for our sins and thereby provided us with a clear path to salvation and exaltation....
The message of the gospel of Jesus Christ includes what happened on the cross, but this message and meaning is within each of us and requires no external symbol to manifest our faith. Our cross is the giving up of worldly sins and following the Savior with humble heart and an obedient spirit." The cross is the symbol of the dying Christ, the message that we share is that HE LIVES!
I know this to be true, He does live! Because He lives, we will to and we will live with Him and our Eternal Father in Heaven again. I'm grateful for this.. I love my Savior Jesus Christ and I am grateful for His atonement.. I say this in the name of Jesus Christ Amen.
Why are Mormons (Latter Day Saints) asked to donate 10% of their income to the church?
Lets go back to the beginning of time when the Lord created the earth. He created everything even man. Our bodies are a special gift from our Heavenly Father, He gave us the ability to work and think so we are able to go to school, learn and get a job.
Its our kind and gracious Heavenly Father that gave us the ability to do those things.
What can we do to show Him that we are grateful for that, grateful that we are able to work, think and learn?
We are not paid to participate in a calling of the church. For example, I'm a missionary for The Church of Jesus Christ of Latter-Day Saints, I am not being paid to be here; I paid to come out here.
We pay tithing because the Lord has asked us to...
Tithing is used for many different purposes:
Don't think of paying tithing a way of losing money, think of the blessings that come from it.
"The Lord has promised that he will open the windows of heaven when we are obedient to his law. He can give us better salaries, he can give us more judgment in the spending of our money. He can give us better health, he can give us greater understanding so that we can get better positions. He can help us so that we can do the things we want to do" -Spencer W. Kimball
I know that by paying tithing we our helping our Heavenly Father build up the Kingdom of Heaven.
I know that it is a blessing to pay tithing, and I know it can be hard at times. It was hard for me back home to pay tithing.
But I have to remember my Heavenly Father comes first, and if He has asked me to pay tithing, then I will pay tithing.
In Malachi 3:8, 10 he says,"Will a man rob God? Yet ye have robbed me. But ye say, Wherein have we robbed thee? In tithes and offerings... Bring ye all the tithes into the storehouse, that there may be meat in mine house, and prove me now herewith, saith the Lord of hosts, if I will not open you the windows of heaven, and pour you out a blessing, that there shall not be room enough to receive it."
If you have any questions I would love to hear them.. Please message me on Facebook! Thanks...
1.

Build, maintain, and operate temples, meetinghouses, and other buildings.

2.

Provide operating funds for stakes, wards, and other units of the Church. (These units use the funds to carry out the ecclesiastical programs of the Church, which include teaching the gospel and conducting social activities.)

3.

Help the missionary program.

4.

Educate young people in Church schools, seminaries, and institutes.

5.

Print and distribute lesson materials.

6.

Help in family history and temple work.